Lagserie / Team series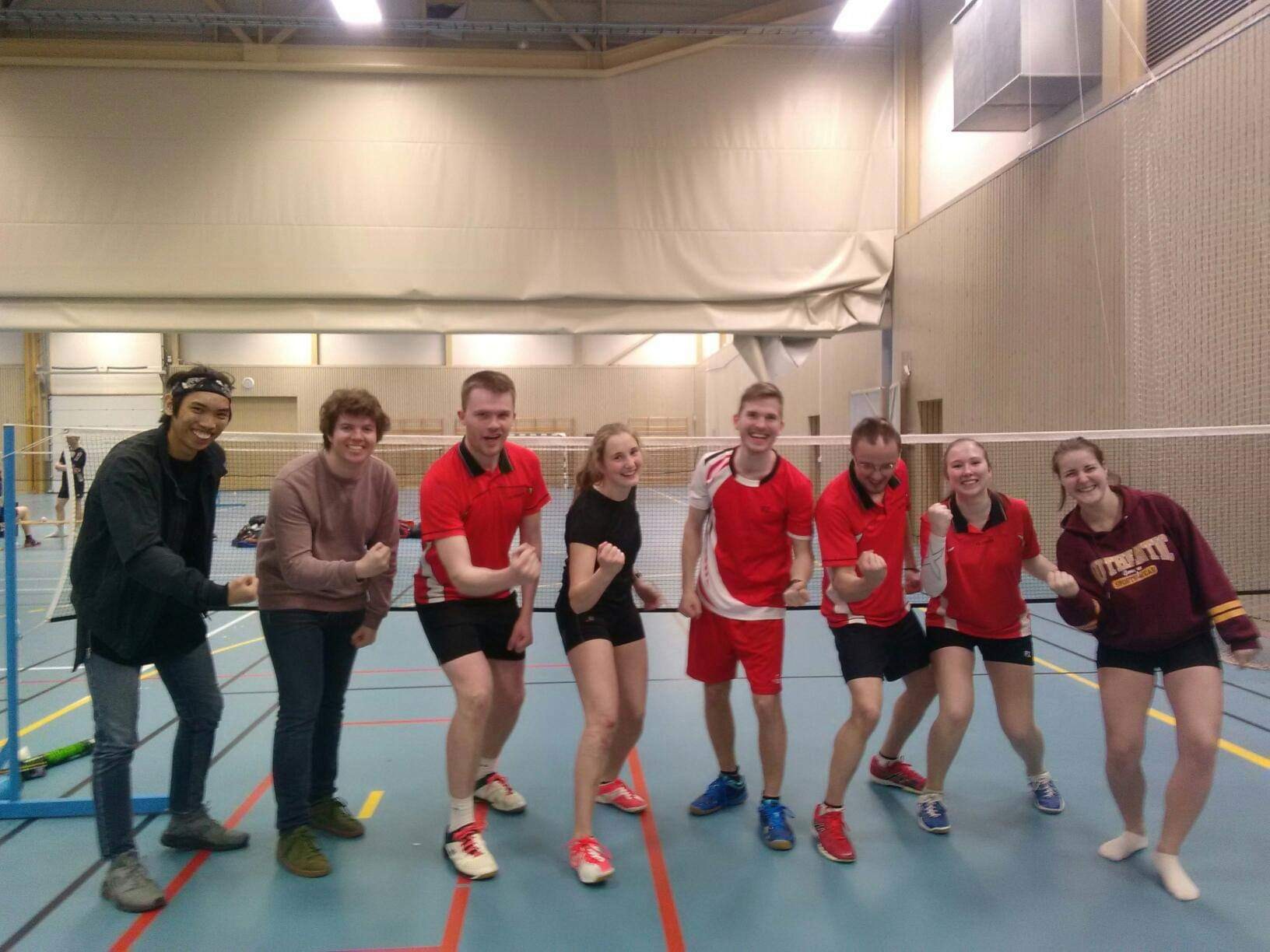 Oslofjorden badmintonkrets arrangerer seriespill hvert år. Her spilles det lagkamper mellom klubber og kampene organiseres i serier på samme måte som lagidretter.
OSI Badminton stiller foreløpig med ett lag med Sondre Sefland som lagleder. Laget spiller i 1. divisjon kommende sesong (2019/2020).
Om det skulle være stor interesse rundt deltakelse av lagserie, kan klubben vurdere deg til nåværende lag eller stille med flere lag. Vennligst ta kontakt per epost eller gjennom vår Facebook-gruppe om du er interessert så vil klubben foreta en vurdering (se hjemmesiden for link til Facebook).
------------------------
Oslofjorden badmintonkrets is hosting team games every year. Team games will be played against other clubs and the games are organized in series the same way as team sports.
OSI Badminton currently has one team with Sondre Sefland as team leader. The team will be playing in the 1st division the upcomming season (2019/2020).
If there is a great interest to participate in team series, then we can evaluate you to our current team(s) or sign up additional teams. Please contact us by mail (Click on "Kontakt oss") or through our Facebook-group if you are interested so we can do an evaluation (see homepage for link to Facebook).